Oracle is to be a tenant at a data center in Saudi Arabia's upcoming Neom city.
Neom Tech & Digital Holding Company – a subsidiary of Neom – announced this week that Oracle will be the first tenant of its hyperscale data center in the new city. The facility will be used for Oracle Cloud infrastructure.
Neom is a project aiming to construct a huge new smart city on the Red Sea coast in the northwestern Saudi province of Tabuk.
Oracle opened its first Saudi Arabia in Jeddah in 2020. The company has said it aims to have at least 44 cloud regions by the end of 2022, including a second Saudi region.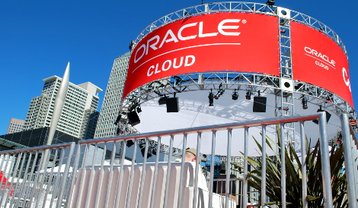 "Saudi Arabia is fast emerging as a global technology hub and Neom Tech & Digital Hold Co.'s partnerships with Oracle and EzdiTek will enable us to build the foundations required to deliver on our full potential," said Abdullah Alswaha, Minister for Communications and Information Technology and Chairman of the Neom Tech & Digital Hold Co. Board of Directors. "The data center will not only attract global businesses by creating a powerful platform for knowledge exchange, but it will also empower innovators to pilot their ideas at scale inside the Kingdom."
Neom also announced a previously reported $500 million joint venture with EzdiTek – via its affiliate, FAS Energy Trading Co, a subsidiary of Saudi Arabia's Fawaz Alhokair Group – to power the creation and operation of the data center. EzdiTek will partner with global engineering and architectural firms RED and Gensler. The data center will be 51 percent owned by Neom and 49 percent by EzdiTek.
Oracle opened its 31st region earlier this month and wants to have 38 facilities available by the end of this year,
Richard Smith, EVP of technology, EMEA, Oracle, added: "We are fully committed to support Saudi Arabia's digital economy objectives in line with Saudi Vision 2030. Conceived and architected on security-first principles, Oracle Cloud Infrastructure is the preferred cloud in Saudi Arabia. With this collaboration with NEOM, we are now expanding our footprint in the Kingdom to continue supporting the digital transformation initiatives of the country's public and private sector organizations."
The Neom company leading the project is wholly owned by the Public Investment Fund, the sovereign wealth fund, and construction on the new city is due to begin this year. Crown prince Mohammed bin Salman told Bloomberg in October 2018 that Neom will be completed in 2025.
Previously led by former Siemens CEO Klaus Kleinfeld and now headed by Nadhmi Al-Nasr, the initiative hopes to create a data-intensive, highly-automated smart city with a starting investment of $500 billion. According to a March report from Reuters, construction is yet to begin on the project, and its current status isn't clear.
The site will be built on the home of the Huwaitat tribe, with at least 20,000 members of the tribe facing eviction. "For the Huwaitat tribe, Neom is being built on our blood, on our bones," activist Alia Hayel Aboutiyah al-Huwaiti told The Guardian.
More in Cloud & Hyperscale