Oracle is to establish a third Oracle Cloud Infrastructure (OCI) region in Saudi Arabia.
The company this week announced plans for a new region in Riyadh as part of a planned $1.5 billion investment initiative to expand cloud infrastructure capabilities in the Kingdom. Timelines for development weren't shared.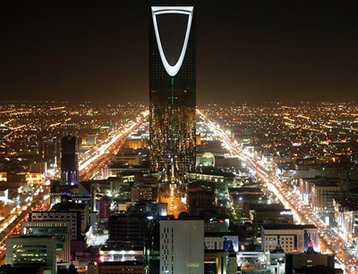 The new region in Riyadh will join the existing Oracle cloud region in Jeddah and a planned Oracle cloud region to be located in the new Neom city. Oracle will also expand the capacity of the Jeddah region, which opened in 2020.
"Oracle's investment will rapidly accelerate the cloud transformation across Saudi Arabia's business and public sector," said Richard Smith, executive vice president, Technology – EMEA, Oracle. "Oracle Cloud delivers pioneering innovation in technologies like AI, Machine Learning, and IoT, and it will help fuel the economic growth and digital transformation that is an integral part of the Saudi Vision 2030."
The investment is part of a new Moradnium of Understanding between the US company and the Ministry of Communications and Information Technology (MCIT) to drive more Saudi Arabian businesses to the cloud. Oracle will work with MCIT and the Communications and Information Technology Commission (CITC) to 'establish a commercial and operational model' that is aligned with Saudi government requirements and local data residency regulations.
Khalid Al-Falih, Minister of Investment, said: "Oracle's decision to expand its cloud computing capacity in the Kingdom will play a key role in unlocking the opportunities that rapid technological advancements are creating. MISA will continue in its quest to enable the building of a robust digital infrastructure, by creating an attractive environment for these investments—for example, by establishing special economic zones that are tailored to particular industries such as cloud computing and digital transformation."
Google is developing a cloud region in the country in Dammam despite the objection of its staff, while Huawei announced plans to launch a cloud region in Saudi Arabia early last year.
Oracle currently operates Oracle's 41 global public cloud regions (55 including government-centric facilities). Once all developed, the company will operate six cloud regions in the Middle East; as well as Jeddah, the company has two in the UAE in Abu Dhabi and Dubai and an Israeli region in Jerusalem.
King's College Hospital London – Dubai (KCH – Dubai) has been announced as an Oracle customer. Oracle Cerner will utilize the Oracle Cloud Dubai Region to operate and manage an electronic medical records system on behalf of KCH Dubai. This will be the first UAE-based cloud deployment by Oracle Cerner in the region.
Dominion Energy Virginia – which provides energy to data centers in Virginia – is implementing Oracle Utilities Outage Management System and new advanced distribution management (ADMS) capabilities in Oracle Utilities Network Management System to help improve its network visibility, reliability, and outage management response. The utility has used Oracle Utilities Network Management System (NMS) for over a decade to plan and execute key switching activities across its network.