Oracle has opened a second cloud region in Mexico.
The company this week announced the launch of its Oracle Cloud Infrastructure (OCI) region in Monterrey, in partnership with the data center division of local telco Teléfonos de México (Telmex-Triara).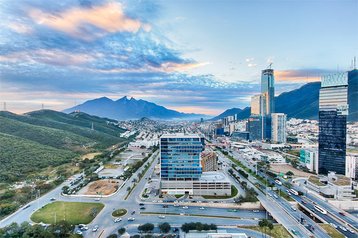 The new region is Oracle's 46th worldwide. The company said the launch makes it the first hyperscaler to have two cloud regions in the country.
"Becoming the first hyperscale cloud provider to open two regions in Mexico is a testament to Oracle's commitment to delivering innovative cloud infrastructure services across the country," said Maribel Dos Santos, senior vice president and general manager, Oracle Mexico.
"By extending our strategic alliance with Telmex-Triara, we will be able to jointly help public and private organizations leverage the high performance, flexibility, and scalability of OCI. As a result, customers across the region will be able to harness the value of technologies such as generative AI and machine learning to grow their businesses."
The new region is located in Telmex-Triara's data center in Monterrey, in the state of Nuevo León. As with other regions, it offers more than 100 OCI services and cloud applications to customers.
"Our partnership with Oracle enables TELMEX-Triara to expand our cloud service offerings and continue to strengthen our strategic position, offering a broad range of innovative, process-focused solutions and world-class infrastructure to help companies make the most of their technology investments on the path to digital transformation," said Mauricio Alcocer Sola, director of business and IT solutions, Telmex.
"Telmex-Triara makes significant investments to develop a highly robust technology platform, integrated by more than 550,000 kilometers of fiber optic, combined with redundant connectivity and high-capacity bandwidth to ensure the availability and support of solutions and applications anytime and anywhere."
Oracle launched its first Mexican cloud region in Querétaro in June 2022. Plans for a second Mexican region came to light in September last year after América Móvil-owned Telmex announced its Triara unit would be the host partner for another region in the country.
Telmex's data center unit Triara offers a total of 74,000 sqm (796,500 sq ft) of colocation from five facilities in Queretaro, Monterey, Mexico City, Guadalajara, and Cancun.
In Colombia, Oracle is hosting its upcoming cloud region in the country in a facility operated by América Móvil-owned Claro. In Spain, the company has partnered with Telefonica, which will be hosting the region in its facility in Madrid.
As well as the Mexican regions, Oracle operates two cloud regions in Brazil – in São Paolo and Vinhedo – and one in Chile. A second in Chile is planned as well as the upcoming Colombian region.
BNAmericas reports Oracle is planning three more cloud regions across Latin America in the coming months, and is considering Peru as a location, as well as other parts of Central America.
AWS has two CloudFront Edge locations, as well as a Local Zone Edge location in Querétaro, and is reportedly planning a full cloud region there. Microsoft and Google are currently developing cloud regions in the area as well.
Huawei has one Mexican facility near Mexico City, and announced plans for a second Mexican facility in Tultitlan last year, without providing details.