Qatari mobile operator Ooredoo has announced an extension of its partnership with Chinese vendor ZTE.
The partnership extension features two agreements for the company, with the first focused on providing network modernization for Ooredoo Algeria, where ZTE has been awarded the RAN and IP business.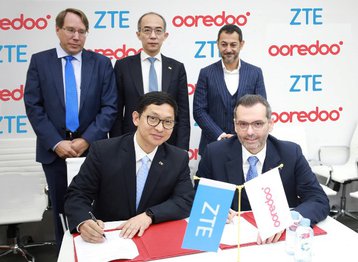 This first agreement will see ZTE help modernize Ooredoo's 2G to 4G networks, while also helping the company prepare for the introduction of future 5G technology in Algeria.
As for the second agreement, ZTE will also supply Ooredoo with battery products, including newer technologies such as lithium-ion, designed to help Ooredoo implement energy-saving solutions, reduce carbon emissions, and reduce costs.
Sheikh Mohammed Bin Abdulla Al Thani, deputy group chief executive officer at Ooredoo said: "Our close collaboration with ZTE has been significant in enabling us to take the next step in technological innovation across many Ooredoo business units. In continuing to work with ZTE's leading solutions, we will be able to address new and developing markets and further transform our business."
The partnership was signed between the two companies at last week's Mobile World Congress event in Barcelona, Spain, on March 2.
Earlier this week, it was reported in Germany that ZTE is set to be banned from parts of the country's 5G network, along with Huawei. Last month, the company was also revealed to be slimming down its workforce.