Fresh off the back of the UK government's announcement of its Wireless Infrastructure Strategy earlier today, UK satellite operator OneWeb has confirmed it's working with the government to connect remote communities through broadband trials.
OneWeb revealed it has been selected for two trials for the UK government's Very Hard to Reach Premises connectivity program.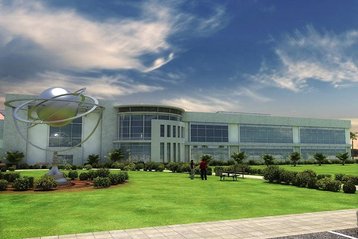 This will see OneWeb use its low latency LEO network to deliver connectivity for trials through its partners BT and Clarus, with trials taking place in the Shetland Islands and on Lundy Island, near the north Devon coast.
"Our Wireless Infrastructure Strategy sets out our plan to ensure everyone, no matter where they live, can reap the benefits of improved connectivity," said Michelle Donelan MP, Secretary of State for Science, Innovation, and Technology. "With the help of companies like OneWeb, we are committing £8m to provide satellite connectivity for our most remote communities so that no one is left behind.
"This package of measures turbocharges our progress towards becoming a science and tech superpower with a substantial initial investment in the future of telecoms."
OneWeb boasts a constellation of 618 LEO satellites. The company recently completed its 18th launch, when it deployed the final 36 satellites from a launch site in Sriharikota, India.
The company's CEO Neil Masterson notes that the trials will be able to demonstrate the impact of LEO connectivity.
"From the beginning, OneWeb's mission has been to bridge the digital divide for communities, but there are still countries around the world where reliable access to connectivity is unattainable. Working with the government, alongside our trusted partners and customers, OneWeb can help to bring connectivity to the communities and businesses that need it most, in underserved regions in the UK and around the world."
OneWeb was saved from bankruptcy by the UK government and Indian telecom tycoon Sunil Mittal's Bharti Group in July 2020, with both pumping in $500 million each as part of a consortium, before Bharti invested an additional $500m in June 2021.
Last year, the company agreed to merge with French satellite operator Eutelsat after it upped its stake in the company to 50 percent. The merger still requires regulatory approval and backing from shareholders.
As part of the same digital strategy announcement today, the UK government also revealed plans to deliver Standalone 5G (SA 5G) availability in all populated areas of the country by the end of the decade, while investing £100m ($125m) in 6G research, plus £40m ($50m) towards driving 5G adoption.