The UK government has set out a target of delivering Standalone 5G (SA 5G) availability in all populated areas of the country by the end of the decade.
It comes as the government also outlined plans to invest £100 million for 6G research and push forward with satellite broadband funding as part of its latest digital strategy.
While non-standalone 5G is the first implementation of the 5G network architecture, it's designed to be deployed on top of an existing 4G LTE network, whereas SA 5G is not reliant on older mobile generations and solely uses a 5G core network.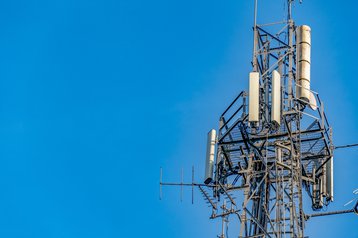 In the Department for Science, Innovation and Technology (DSIT) Wireless Infrastructure Strategy, unveiled today, the UK government said it's investing close to £150 million ($186m) in total to support the improvement of digital connectivity across the country.
This includes £40m ($50m) that has been earmarked to boost 5G take-up, plus another £8m ($10m) to connect remote homes and businesses with a pioneering satellite connectivity program.
Despite noting that 77 percent of the population already has access to basic 5G from one provider, the importance of SA 5G has been highlighted by the government.
The government says that SA 5G will 'unlock new technologies that will change our lives and the way businesses operate,' boasting a range of opportunities including driverless vehicles, robots, and drones
"Our Wireless Infrastructure Strategy sets out our plan to ensure everyone, no matter where they live, can reap the benefits of improved connectivity. We are doing this by ensuring all populated areas in the UK will be served by what I call '5G-plus' technology by 2030," said Michelle Donelan MP, Secretary of State for Science, Innovation, and Technology.
"We are also supporting long-term economic growth in the UK with a £40 million fund to encourage innovative 5G investment across the private and public sector. This will help industries transform at a time when the ways we communicate, work, and do business are on the precipice of significant evolution."
It's an announcement that outlines the UK government's intent on looking beyond 5G, and ahead to 6G, as the government says it's on a long-term national mission to 'ensure that the UK is at the forefront of both adopting and developing 6G, the future of digital connectivity.'
It's not the first time the government has detailed its interest and subsequent investment in 6G technology and research, as it pledged £110m ($136m) worth of investment towards driving 5G and 6G development last year.
Plans to invest in connectivity should come as little surprise either as the UK government launched trials aimed at boosting Internet connection in some of the country's most remote areas, using Low Earth Orbiting (LEO) satellites, in December of last year.