British satellite firm OneWeb has filed for bankruptcy, in part due to the economic troubles brought about by the current Covid-19 crisis.
The company filed with the US Bankruptcy Court for the Southern District of New York on March 27. OneWeb is in negotiations for debtor-in-possession financing, which means the firm can accrue funds so it can meet its current commitments as its business assets go under the hammer.
In January, the firm was in talks with investors who could fully fund the company, and was close to making a deal but it fell through. Before its bankruptcy, OneWeb raised $3.4 billion in funding from investors including Qualcomm, Airbus, Virgin Group, Coca-Cola, Maxar Technologies, Hughes Communications, and Intelsat.
The Financial Times reports that SoftBank, which had previously invested $1bn into OneWeb, was nearing a $2bn investment, but pulled out when markets fell due to the coronavirus pandemic.
Any takers?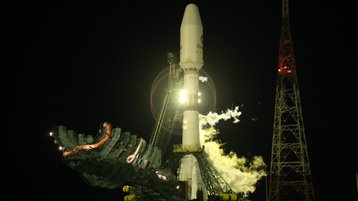 "Our current situation is a consequence of the economic impact of the Covid-19 crisis," Adrian Steckel, OneWeb's CEO, said.
"We remain convinced of the social and economic value of our mission to connect everyone everywhere. Today is a difficult day for us at OneWeb.
"It is with a very heavy heart that we have been forced to reduce our workforce and enter the Chapter 11 process while the Company's remaining employees are focused on responsibly managing our nascent constellation and working with the Court and investors."
To date, OneWeb has launched 74 satellites, begun development on a range of user terminals and has half of its 44 ground stations completed or in development. OneWeb planned to deliver the Internet via its network of satellites to isolated or rural areas, so far it has been able to demonstrate an excess of 400Mbps and latency of 32ms.
But the business was already facing pressure, making it vulnerable to market conditions. The company has several high profile and well-funded competitors, including SpaceX's Starlink initiative and Amazon's Project Kuiper.
If no purchaser for OneWeb is found, the UK government will become responsible for the satellites in orbit.