Nvidia's $6.9bn acquisition of Mellanox has closed - its largest purchase, and the second-largest sale of an Israeli tech company.
The acquisition of the networking hardware provider was announced more than a year ago, but received final regulatory approval from the Chinese government earlier this month.
13 months in the making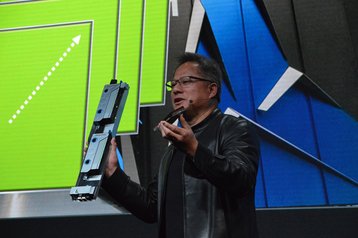 "This is a homerun deal," Nvidia CEO Jensen Huang told CNBC's Jim Cramer. "Man, I've been dreaming about this."
He added: "The most important computer today is the data center, it is the epicenter of the computer industry, and the most important applications that run in the data center today are AI applications and Big Data analytics applications. Doing computation on AI neural networks and moving huge amounts of data around is what drives the data center architectures today, and so we're combining the leaders of AI computing and high speed networking and data processing into one company."
GPU maker Nvidia beat out rival offers by Intel, Microsoft, Xilinix, and others to acquire Mellanox, whose Ethernet and InfiniBand equipment is used in more than half of the world's top 500 supercomputers.
"We share the same vision for accelerated computing as Nvidia," Mellanox founder and CEO Eyal Waldman said last year.
"Combining our two companies comes as a natural extension of our longstanding partnership and is a great fit given our common performance-driven cultures."