GPU maker Nvidia has joined the Covid-19 High Performance Computing Consortium.
The US government-led effort to fight the novel coronavirus was formed in late March by providing researchers with access to 30 supercomputers with over 400 petaflops of performance.
United together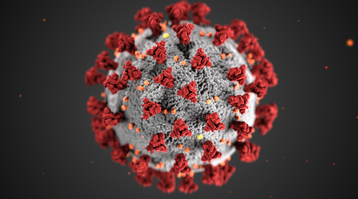 "The Covid-19 HPC Consortium is the Apollo Program of our time," Ian Buck, VP & GM of accelerated computing, said.
"Not a race to the moon, this is a race for humanity. The rocket ships are GPU supercomputers, and their fuel is scientific knowledge. Nvidia is going to help by making these rockets travel as fast as they can."
Primarily, the consortium is offering access to the majority of the Department of Energy's unclassified supercomputers, as well as the National Nuclear Security Administration and NASA systems - many of which feature Nvidia GPUs. "Achieving progress will ultimately require combining three essential ingredients – domain scientists, computer scientists, and high-performance computers," Buck said. "We're honored to play a role in this effort."
Nvidia will also provide access to its Saturn V supercomputer, a system comprised of 1,000 DGX-1 machines.
The company said that its task force would lend AI expertise, and contribute the packaging of software for relevant AI and life sciences software applications through its GPU-accelerated software hub, Nvidia NGC.
Last month it made its genome analysis toolkit Parabricks free for 90 days for Covid-19 researchers.