Chinese authorities last week approved chipmaker Nvidia's $6.9bn purchase of Mellanox Technologies.
The acquisition of the networking hardware provider was announced more than a year ago, and was previously approved by US and EU regulatory bodies. The deal is now expected to close by April 27.
Closure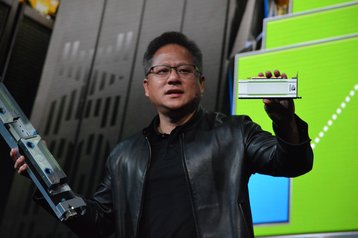 Chinese approval was seen as the biggest hurdle for Nvidia, with the country having blocked major deals in the past. Two years ago, chipmaker Qualcomm failed to secure regulatory approval for NXP Semiconductors in an aborted $44 billion deal.
"The emergence of AI and data science, as well as billions of simultaneous computer users, is fueling skyrocketing demand on the world's data centers," Nvidia founder and CEO Jensen Huang said at the time the acquisition was announced.
"Addressing this demand will require holistic architectures that connect vast numbers of fast computing nodes over intelligent networking fabrics to form a giant data center-scale compute engine."
Mellanox founder and CEO Eyal Waldman added: "We share the same vision for accelerated computing as Nvidia. Combining our two companies comes as a natural extension of our longstanding partnership and is a great fit given our common performance-driven cultures."
The acquisition is the largest in Nvidia's history.