Nvidia will acquire Mellanox for $6.9 billion, the company announced today.
The Santa Clara-based chipmaker outbid Intel's previous offer of $6bn to acquire the networking hardware provider.
Multiple suitors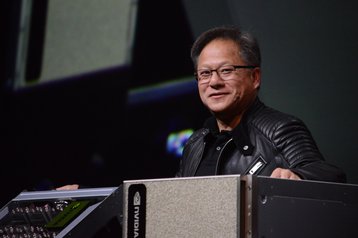 This acquisition ends months of reported takeover attempts by some of the world's largest tech firms, including Intel, Microsoft and Xilinix.
Once the deal goes through, subject to regulatory approvals, it will be Nvidia's largest acquisition in the company's history. The Santa Clara based company is paying $125 a share in cash for the American-Israeli company.
Acquiring Mellanox would boost Nvidia's data center and high performance computing business, as well as help the company diversify its product line and become less reliant on the gaming and GPU market.
"The emergence of AI and data science, as well as billions of simultaneous computer users, is fueling skyrocketing demand on the world's data centers," said Nvidia founder and CEO Jensen Huang.
"Addressing this demand will require holistic architectures that connect vast numbers of fast computing nodes over intelligent networking fabrics to form a giant data center-scale compute engine."
Mellanox Technology is one of the world's leading producers of high-performance interconnect technology, and was one of the first to ship InfiniBand products. Founded in 1999 by former executives from Intel and Galileo Technology in the northern Israeli town of Yoqneam, the company's headquarters is now based in Sunnyvale, California.
"We share the same vision for accelerated computing as Nvidia," Mellanox founder and CEO Eyal Waldman said. "Combining our two companies comes as a natural extension of our longstanding partnership and is a great fit given our common performance-driven cultures."
It is unclear what the acquisition will mean for competitors that use Mellanox products, but in its acquisition announcement, Nvidia said that "customer sales and support will not change as a result of this transaction."