Microsoft could be set to acquire networking equipment maker Mellanox Technologies, Israeli financial paper TheMarker reports.
The cloud and computing giant has reportedly hired investment bankers Goldman Sachs to manage negotiations with Mellanox, which supplies end-to-end InfiniBand and Ethernet interconnect solutions and components for servers and storage equipment.
Lots of interest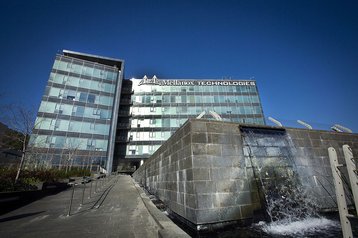 In October, Mellanox reported record quarterly revenues of $279.2 million, up 24 percent year-on-year. Profits from the three months to September hit $37m, up from just $3m a year before.
But Microsoft may not be the only company interested in acquiring Mellanox - in November, CNBC reported that chip designer Xilinx was working with Barclays, attempting to purchase the company at $100 a share, translating into roughly $5bn.
Mellanox also reportedly sought the aid of a financial adviser in October, after Intel and Broadcom showed interest in a potential acquisition.
Last year, activist investors at Starboard Value LP acquired a 10.7 percent stake in Mellanox, and began pushing for the company to improve its performance to drive it towards a potential sale.