Nvidia has lowered the revenue guidance for the fourth quarter of its financial 2018, citing the decline in cryptocurrency demand, Chinese gaming stagnation, and problems with the global economy.
The company reduced its guidance from $2.7 billion (already below Wall Street expectations) to $2.2bn, plus or minus two percent.
GPU blues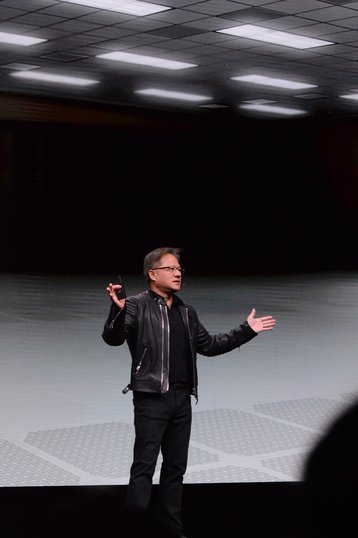 "It was a challenging quarter with several extraordinary dynamics," Nvidia CEO Jensen Huang said in a letter to shareholders.
"The Q4 guidance we provided in November reflected the effect of excess channel inventory of Pascal mid-range GPUs that resulted from the sharp decline of cryptocurrency demand. We delayed the planned production ramp of several new products to allow excess channel inventory to deplete, which resulted in the significantly lowered Q4 guidance."
Cryptocurrency-based demand dropped drastically as the value of major coins like Bitcoin and Ethereum plummeted at the end of 2018, making the economics of a crypto-mining business less sustainable. Now, with miners struggling, it is likely that GPUs are being re-sold.
Fund manager Chad Kusserow told Market Watch: "Nvidia's large co-specific issues trace back to the boom and bust in crypto: lots of those cards that were bought for mining finding their way back into the market. Why pay up for Turing when many cheap, good-enough options [are] available?"
The next problem, Huang said, was that "as we worked through Q4, the global economy decelerated sharply, particularly in China, affecting consumer demand for Nvidia gaming GPUs. Also, with initial shipments of new high-end RTX GPUs selling above MSRP, some customers may have delayed their purchase while waiting for lower price points and further demonstrations of RTX technology in actual games."
As for data centers and supercomputers, "purchases can be large and are not always periodic or predictable," Huang said. "As the quarter progressed, customers around the world became increasingly cautious due to economic uncertainties. A number of deals did not close in the last month of the quarter."
Huang called Q4 "an extraordinary, unusually turbulent, and disappointing quarter," adding that it "was a real punch in the gut." But he tried to put a positive spin on affairs, ending: "We will shake this off and come back strong."
The company's share price has been in a downward spiral since early October high of $281 a share. It now stands at $160.
Nvidia will report its earnings for the year on February 14, as well as provide financial guidance for the subsequent quarter.