NTT Ltd will construct its fifth data center at its Cyberjaya Campus in Malaysia. The global data center operator will also develop a submarine cable to connect various locations in South East Asia.
CBJ5 will be completed in 2020 and, the company says, will be designed to Uptime's Tier IV specifications. The announcement was made during Malaysia's Budget 2020 which signaled a need to drive economic growth in the country's digital sector.
Henrick Choo, CEO of Malaysia for NTT Ltd., said: "CBJ5 is designed to meet the requirements of hyperscalers and high-end enterprises, especially those that require solid power management capabilities.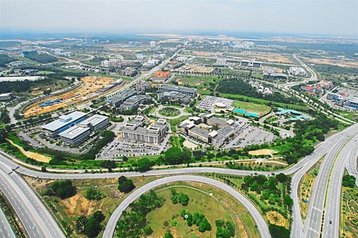 "This is revolutionary as it will allow our clients to maximize the power resources in their chosen data center. Malaysia is moving in the right direction with positive and encouraging change in the digital economy."
NTT Ltd intends to become the leading digital infrastructure provider in Malaysia.
Ryuichi Matsuo, CEO of NTT Global Data Centers, said: "NTT will invest aggressively in the Asia Pacific as we foresee growth potential in Malaysia, Indonesia, and Thailand.
"NTT in Malaysia has been successfully operating the campus data center for the last 20 years. This data center model has gained popularity all over the world, especially in the US and Europe given its flexible growth record and comprehensive network connection."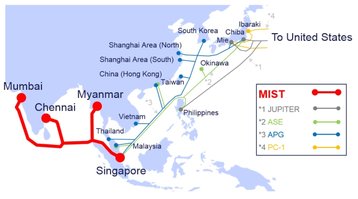 MIST
The new data center announcement comes just days after NTT Ltd. began building the MIST cable, linking Singapore, Myanmar, and India (Mumbai and Chennai).
The project will be part of a joint venture with Orient Link Pte. Ltd and will be 11,000km long (6800 miles) and include capacity for future expansion.
The cable connects to NTT Ltd.'s current projects like the Asia Submarine cable Express (ASE), Asia Pacific Gateway (APG), Pacific Crossing-1 (PC-1) and JUPITER cables (under construction).
Jason Goodall, NTT Ltd.'s CEO, said: "Businesses and individuals from all over the world are experiencing the accelerated growth of digital connectivity - and this is especially true within Asia.
"Globally, India and South East Asia are some of the world's fastest-growing economies. As digital investment and demand for data capacity continue to increase, providing access to reliable connectivity will remain critical to accelerating economic and social growth.
"The implementation of MIST will ultimately allow us to work with our clients around the world to build a truly connected future."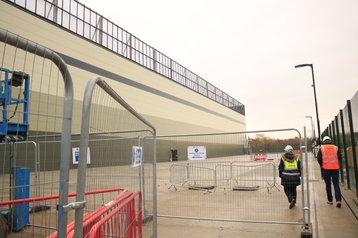 NTT's global expansion
NTT has been busy for the past few months with numerous projects internationally. The data center operator has more than 150 locations across the globe.
DCD recently visited one of NTT's latest projects, a data center in Dagenham, London. Standing tall out of a muddy construction site, the new London 1's shell has just been completed. When finished, London 1 will cover 54,000 sq m (580,000 sq ft) and have more than 60MW of IT load.