Mission critical real estate and data center investor Next Tier HD has partnered with investment firm RedBird Capital Partners to launch Next Tier Connect.
The investment partnership detailed its first acquisition, picking up the former headquarters of beleaguered nuclear energy company Westinghouse Electric.
The 505,000 square foot campus at 4350 Northern Pike in Monroeville, Pennsylvania, includes data center space, currently leased by customers including the Pittsburgh Supercomputing Center and several Fortune 500 companies.
2,000 parking spaces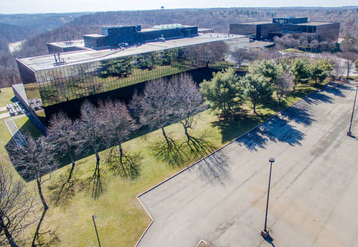 Now rebranded 'Next Tier Connect – Pittsburgh East,' the 4350 Northern Pike property was originally Westinghouse's headquarters, before the company moved to Cranberry Township. The site was owned by LSREF4 Rebound LLC, until it was sold for just under $18.3m late last year.
The new owners, 4350 Propco LLC and NT Steeltown Devco LLC, were front companies registered through Delaware, that actually represented Next Tier HD. Next Tier is known to have been looking to acquire the site at the time, but this news marks the first official confirmation that it was behind the acquisition.
"We look forward to executing on our expansion into the Pittsburgh market through the acquisition of this premier property," David Spiewak, Next Tier's managing principal, said.
"This is a world-class mixed-use mission critical campus, which we look forward to restoring to its prior iconic state. The acquisition represents the type of high-quality campuses the Next Tier Connect platform endeavors to own, operate and grow."
The site is spread across two towers connected by a common entrance, includes multiple fiber providers including dark fiber, and a 5MW standby generator plant and 400kW emergency diesel generator. It is described by CBRE, who are marketing the facility, as "the largest contiguous block of available office space in the Pittsburgh market."