Iron Mountain Incorporated has expanded its underground data center campus near Pittsburgh, in western Pennsylvania.
The facility now has 20,000 sq ft of new space and 3MW of move-in ready capacity, with a new welcome center currently under construction. The underground campus aims to run on 100 percent renewable power sourcing by December 2016.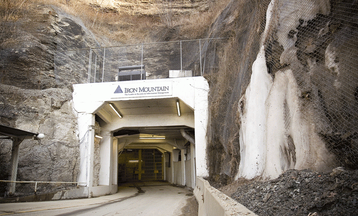 Colo down low
"Demand continues to be strong for Iron Mountain colocation and wholesale data center services at our Western Pennsylvania location, driven by local customers and from Fortune 1000 companies and Federal Agencies across North America," Mark Kidd, SVP & GM of Iron Mountain Data Centers, said.
"Our customers appreciate the reliability gained operating 200 feet below the Earth's surface, sales tax incentives available from the Commonwealth of Pennsylvania and regulatory and security support that complies with the most exacting Federal and private sector requirements."
State Senator Scott Hutchinson and Representative Tedd Nesbit attended a groundbreaking ceremony for the start of construction of the welcome center.
Hutchinson said: "For years Iron Mountain's facility in Boyers has had a major impact on our local economy and it's encouraging to see the company continue to make significant investments in our community.
"I look forward to finding new ways that the Commonwealth can partner with Iron Mountain to promote job growth in our region."
Nesbit added: "For more than 30 years, Iron Mountain has been a great partner here in Butler County, becoming one of the county's largest employers and working hard to ensure those jobs and the resulting economic impact benefit our local area.
"Iron Mountain continues to invest in its Boyers facility, and that signals good news for the company's continued presence in western Pennsylvania."