The US stock exchange Nasdaq has completed another major systems move to Amazon Web Services' (AWS) cloud.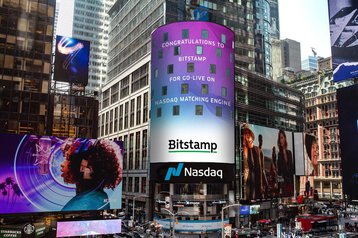 This second migration sees the move of its Nasdaq Bond Exchange to AWS, the latest update since Nasdaq announced its intention to move to the cloud in December 2021.
The full migration to AWS, which includes moving some workloads to the cloud and bringing some AWS infrastructure into the Nasdaq primary data center, the Equinix-owned NY11 in Carteret, New Jersey, is expected to take around 10 years.
Nasdaq started with its MRX options market, which was completed in December 2022. The Bond Exchange went live on AWS on August 21.
The stock exchange company announced in December 2021 that it was expanding its presence at Equinix's site to support the build-out of its cloud infrastructure, and broke ground on a building extension in May 2022. The expansion will double the size of Nasdaq's existing facility at 1400 Federal Boulevard. The current single-story facility offers 91,413 sq ft (8,493 sqm) of colocation space. Originally built in 2000, the Carteret facility is among 24 data centers Equinix bought in 2016 from Verizon.
DCD has reached out to Nasdaq and AWS for further updates on how the migration is progressing.
Towards the end of last year, the London Stock Exchange Group (LSEG) similarly announced its plans to move to the cloud.
Microsoft bought a stake in the LSEG, and the latter committed to moving its operations to Microsoft's Azure with a minimum spend of $2.8 billion.