US stock exchange Nasdaq has announced plans to migrate to AWS infrastructure but also bring AWS infrastructure into its on-premise network.
Beginning in 2022, Nasdaq plans to migrate its North American markets to AWS in a phased approach, starting with Nasdaq MRX, a US options market. Nasdaq plans to move additional North American markets to the cloud with AWS in the future.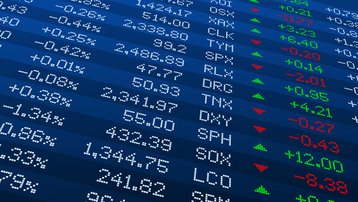 Nasdaq's primary data center for its US Equities and Options Markets is located in Equinix's NY11 facility in Carteret, New Jersey.
Nasdaq also plans to incorporate AWS Outposts – the cloud company's on-premise appliance offering – directly into its core network at the Carteret facility and use a new Edge computing solution co-designed by the two companies specifically developed for market infrastructure.
"This co-designed Edge computing solution would effectively establish Nasdaq's data center as the first-ever private AWS Local Zone for the capital markets industry," the company said.
"This landmark partnership with AWS seeks to power a truly cloud-based market infrastructure that is more resilient, scalable, and accessible for all market participants," said Adena Friedman, President and CEO, Nasdaq. "For over a decade, Nasdaq has used the elasticity and high security of AWS to deliver client-driven solutions. Our innovative, new collaboration with AWS creates a bridge to the future for our markets and represents the next major step forward in Nasdaq's cloud journey."
"Together, Nasdaq and AWS will change what's possible for capital markets organizations, helping them to speed up innovation and improve business processes," said Adam Selipsky, CEO of AWS. "Our partnership will give Nasdaq a way to more easily move their core infrastructure to the cloud and innovate new services as they continue their second decade of cloud adoption."
Nasdaq has been an AWS customer since 2008, when it launched its Market Replay service through the cloud company's infrastructure; a number of Nasdaq services and offerings are already hosted out of AWS infrastructure.