MTN Rwanda could launch its own 4G network as soon as next month.
The subsidiary of South African-based MTN Group is set to challenge the 4G monopoly that has been held by Korea Telecom Rwanda Networks (KTRN) since 2013.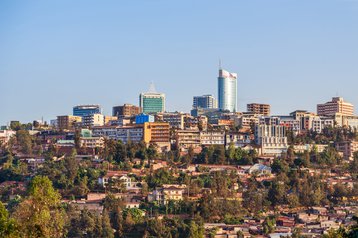 During its first-quarter results earlier this year, MTN Rwanda said it will launch its own 4G network by the end of June.
This coincides with plans from the Rwanda Utilities Regulatory Authority (RURA) to modify KTRN's license to allow other companies to deploy 4G networks under revised technology-neutral permits.
Such a revision is expected to be completed this month, according to MTN, with its first 4G sites to go live by the end of the current quarter.
"Once finalized, our plans to operate a 4G MTN network and directly service our customers with 4G products and services will be rolled out," the operator said in a statement.
KTRN has offered its 4G services to MTN, Airtel, and other Rwanda providers on a wholesale basis up until now.
MTN has been operating in Rwanda since 1998 under the full name MTN Rwandacell PLC, and is led by chief executive officer Mapula Bodibe.
The operator has over 6.8 million mobile subscribers as of the end of 2022, up 5.9 percent year-on-year.
Earlier this month another African country, São Tomé and Príncipe, welcomed the launch of the country's first-ever 4G network when Unitel STP launched services on the island.