Unitel STP has launched the first-ever commercial 4G services on São Tomé and Príncipe.
The operator gained approval from the General Regulatory Authority (Autoridade Geral de Regulacao, AGER) to launch the services on the island, which is just off the western coast of Africa.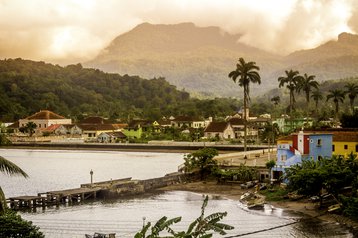 In doing so, the operator has won the 4G battle, beating the market's only other telco, Companhia Santomense de Telecomunicacoes (CST), in launching 4G services.
Unitel carried out 4G tests in early April prior to announcing the launch of the 4G service for its capital and only city, São Tomé.
According to local news publication RFI, Unitel's director general Inoweze Ferreira said that the launch of these services will provide a boost to the agricultural industry.
"We clearly intend to further increase investment in São Tomé, namely to try to create a closer relationship with the issue of precision agriculture. We know that there is a very favorable ecosystem to promote and industrialize our agriculture in São Tomé. São Tomé is a country that has sun, has beautiful beaches, has fertile ground and we believe that technology can revolutionize (that)."
With around 200,000 people living in the country, São Tomé and Príncipe is the second-smallest country in Africa, after the Seychelles.