Angola Cables is extending its Monet subsea cable to land in Flexential's Fort Lauderdale data center in Florida.
Completed in late 2017, the 6-fibre-pair/64Tbps+ Monet Cable spans 10556 km running from Boca Raton, Florida to both Fortaleza and Santos, Brazil. The system is owned by Algar Telecom (Brazil), Angola Cables (Angola), Antel (Uruguay) and Google.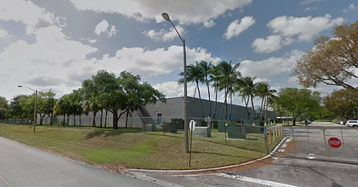 Angola will extend subsea cable access to an additional point of access in the US and also have direct access to the AngoNAP Tier III data center in Fortaleza, Brazil, and the SACS landing station.
"Our partnership with Flexential will strengthen interconnection options across southern and West Africa," said Ângelo Gama, CEO of Angola Cables. "Plugging into Flexential's extensive network of data centers in the US will benefit our clients in Africa by not only extending their presence and exposure to the highly active US market but will open up further opportunities for enterprises in Africa to establish direct connections with parent companies, subsidiaries, business partners and suppliers across the US."
The US portion of the cable currently terminates in Equinix's MI3 International Business Exchange (IBX) data center at 4680 Conference Way South in Boca Raton. Flexential's Fort Lauderdale facility is located at 5301 NW 33rd Avenue and spans 64,160 sq ft.
"Given the significant presence we're already seeing from customers, including over-the-top (OTT) providers, hyperscalers, and Fortune 500 companies in the African region, we're excited to bring these organizations a new level of international capacity and connectivity via new cross-connect options," added Tim Parker, Senior Vice President, Network Strategy, Flexential. "The extension of the Monet cable into Fort Lauderdale is a significant step forward for international connectivity."
Last year Angola tapped Ciena's GeoMesh solution to add a further 2.2Tbps of capacity to the cable.