Microsoft has signed a Power Purchase Agreement (PPA) to procure geothermal energy in New Zealand.
Contact Energy this week announced it had signed a 10-year PPA with the cloud company in September 2022.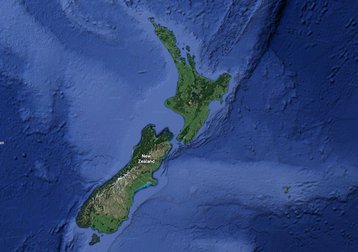 The arrangement will see Contact provide Microsoft with all the renewable energy attributes generated by Contact's new 51.4MW Te Huka Unit 3 geothermal power station.
"Further development at Te Huka has always been on the cards. By entering this arrangement with Microsoft, Te Huka Unit 3 got the backing it needed, providing further confidence to develop this project. Microsoft's commitment shows what companies with energy-intensive facilities can achieve to support new renewable energy sources," said Contact CEO, Mike Fuge.
Contact announced plans to invest NZ$300 million (US$182.4m) in Unit 3 – its fourth geothermal power station at the Te Huka site in Taupō – last year. The plant is being built by Ormat and is set to go live in late 2024. The company is also working on a 168MW Tauhara geothermal power station, due to go live next year.
Fuge added: "This type of agreement is a first for Contact and New Zealand. Geothermal is unique in that it provides 24/7 non-weather dependent, reliable, and renewable baseload generation to the grid. This deal demonstrates the actions of two leading organizations aligning to create better outcomes both here in Aotearoa and globally."
Microsoft announced plans to launch a new Azure cloud region back in 2020. Though it was the first of the US cloud providers to do so, Google and AWS have both since announced plans for their own in-market regions, with AWS launching a Local Zone Edge site in Auckland last year.
AWS signed a 103MW wind PPA with local energy company Mercury earlier this year. Australian IT service provider Datacom has also partnered with Mercury to supply its NZ data centers with renewable energy.
Last year Microsoft announced that it was partnering with local renewable energy company Ecotricity to ensure its New Zealand region would be powered by renewable electricity, though details of the partnership were scarce.
Vanessa Sorenson, managing director of Microsoft New Zealand, added: "Microsoft has big plans in New Zealand. With the construction of the data center region, this agreement aligns our New Zealand activities with Contact Energy's presence and capabilities around geothermal in New Zealand and will further strengthen our transition to 100 percent renewable energy by 2025. It will also support Microsoft's 100/100/0 commitment."
As well as geothermal, Microsoft has recently signed PPAs for energy that will be supplied partly from nuclear reactors, and a PPA for a potential fusion power source from Helion.