Microsoft is to build a new data center and Azure cloud region in Saudi Arabia.
The company this week announced its intention to invest in a new cloud data center region in the Kingdom of Saudi Arabia.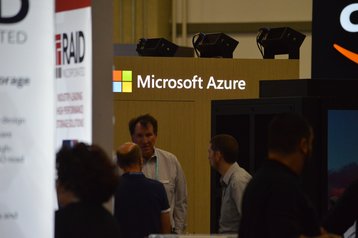 The announcement was made during the LEAP 2023 conference in Riyadh. Details around location, specifications, or timelines were not shared, but Microsoft said the new cloud region will offer 'enterprise-grade reliability and performance combined with customer privacy, data residency, and high-speed latency standards in Saudi Arabia.'
"Today's announcement reflects Microsoft's long-standing commitment to Saudi Arabia and its ambitions for digital transformation," said Thamer Alharbi, president of Microsoft Arabia. "Our data center region will enable even more enterprises and industries in Saudi Arabia to benefit from a trusted cloud framework which protects the privacy of organizations' data to the highest standard."
Microsoft launched an Azure region in Doha, Qatar in August 2022. An Israeli region is due to open soon. The company currently has one Dubai region in the UAE launched in 2019. Its Abu Dhabi region, launched at the same time as Dubai, has since been de-listed and may have been converted into a reserved access zone.
"This important step is consistent with the steps taken by the Kingdom to accelerate its digital transformation and strengthen its position as an innovation hub," said vice minister of Communications and Information Technology, Eng. Haitham bin Abdul Rahman Al-Ohali. "The data center will also provide huge opportunities for startups and small and medium enterprises looking to enhance their competitiveness and leverage the advancements of the Fourth Industrial Revolution to develop innovative solutions."
This week saw Oracle announce plans to establish a third Saudi Oracle Cloud Infrastructure (OCI) region, to be located in Riyadh. A Jeddah region opened in 2020, and the company aims to locate another region in the new Neom city.
Google is developing a cloud region in the country in Dammam despite the objection of its staff, while Huawei announced plans to launch a cloud region in Saudi Arabia early last year.