Microsoft has been granted planning approval for the first building of its Ginger East data center project in West Des Moines, Iowa.
First reported by Business Record, the West Des Moines City Council this week voted to approve a Microsoft data center in the southwest of the city.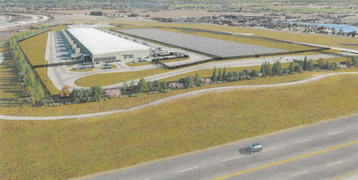 The first phase of the Ginger East project (also known as DSM 14), which sits on a 146-acre plot east of Veterans Parkway at SE Maffitt Lake Road, will construct a 250,000 sq ft (23,200 sqm) data center building near to the company's existing Alluvion data center.
The company is also developing a data center project in the city known as Ginger West. Earlier in the year the city's Planning and Zoning Commission approved a request to change 188 acres to be zoned as light industrial for the project.
Each Ginger data center is expected to span around 1.8 million sq ft (167,000 sq m), with Microsoft planning a $1bn investment over a number of years. Construction is set to begin this fall, with the first phase ready next year.
Elsewhere in West Des Moines, Microsoft is planning to build a third data center at its Osmium campus - with an eventual roadmap for five.
Microsoft's first venture into West Des Moines was with Project Mountain, a data center first announced in 2008 and expanded in 2011 and 2013. Project Alluvion was announced in 2014.
More in Construction & Site Selection