Meta has confirmed reports that it is building a €1 billion ($1.1bn) data center campus in the Toledo region of Spain.
The owner of Facebook, WhatsApp, and Instagram has also announced a Meta Lab in Madrid, and pointed to continuing investment in submarine cables to boost connectivity in the Iberian peninsular.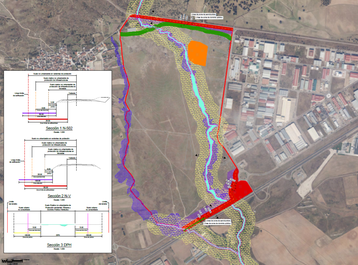 The data center is due to be built in 2023, but not due to open until 2029.
Spanish metaverse hubs
"Spain is at the forefront of European tech. The country benefits from having two strong tech hubs: Barcelona and Madrid, as well as newer centers in Valencia and Andalusia," says an announcement by Javier Olivan, VP cross-Meta products, and infrastructure. "As our company prepares to help build the metaverse, we're placing Spain at the heart of our plans."
He promises the developments, and Meta's investment in infrastructure, will create high-skilled jobs and support local tech businesses.
Last Friday, March 11, the city of Talavera de la Reina, in the Toledo region revealed it had been negotiating for the campus for a year. The site would fill up the remaining land in the Torrehierro Polygon Industrial Estate at Talavera, which is 115 km from Madrid in the central autonomous region of Castille La Mancha.
In the Netherlands, Facebook has faced difficulties with a proposal to build a hyperscale data center in the village of Zeewolde, when the Senate blocked the sale of government-owned land. By contrast, socialist president of Castille La Mancha, Emiliano García-Page, approved Facebook building on land owned by the public sector body Sepes, and called for unions and other bodies to support Meta's arrival.
The Meta announcement adds in some other items. First is the "world's first Meta Lab" in Madrid: a flexible workspace for Meta remote workers with space for local tech entrepreneurs and small business start-ups. Meta also plans to double its office space in Madrid.
The company reiterated its investments in the 2Africa and Marea cables, promising to provide the "world's first half petabit trans-Atlantic submarine cable".
Meta also repeated an announcement from last week's Mobile World Congress in Barcelona, of a Metaverse Innovation Hub in Madrid, set up with Spanish telco Telefónica, to help develop networks capable of delivering the metaverse proposed by Meta.
Meta also promised to explore collaborations with industry, academia and government to work on building the metaverse "responsibly," promising considerations to support privacy, safety, and diversity
Olivan says Meta has had a long history in Spain, having added Spanish as the first non-English language on Facebook in 2007, and launched in Spain in 2019, with an office there since 2015.