Mavenir Telecom has unveiled a series of Open RAN radios specifically for India, ahead of the nation's upcoming 5G launch.
These Open RAN radios have been designed to support 2G through to 5G.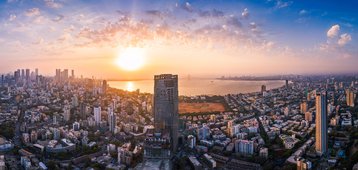 The new portfolio of radios is part of Mavenir's OpenBeam range, which the company claims to be cost-efficient. OpenBeam products offer support for massive MIMO and millimeter-wave spectrum and multi-band remote radio heads.
These Open RAN radio solutions are available across all frequency bands, while also having the ability to be used for a wide range of use cases, such as enterprises and public settings across urban or rural environments.
Mavenir says these radios come with a modular design and support MIMO beamforming and multi-band needs. It also uses lower power consumption and lower wind loads.
"Our manufacturing partner network is very well positioned for the sustainable and rapid scaling of Open RAN volumes and made-in-India requirements. With these new production sites coming online, we have reached another important milestone in our strategy to expand and evolve the Open RAN ecosystem", said Mavenir EVP, CIO, and CPO Ramnik Kamo.
In recent months the Indian government has outlined its intentions to restrict foreign telecom vendors from playing a pivotal role in the country's 4G and 5G modernization projects.
The Indian government confirmed that only Indian telecoms vendors will be allowed to work on telco's BSNL and MTNL's 4G and 5G projects, as the country wants to reduce dependence on international providers.
India's 5G launch is expected to be launched by its Prime Minister Narendra Modi on October 1, with local press reports saying that the initial launch will cover seven cities, including Mumbai, and Delhi.
The Indian government expects to achieve a nationwide rollout of 5G coverage by 2024, with Reliance Jio, Bharti Airtel, and Vodafone bracing for the launch.