The Indian government has moved to restrict foreign telecom vendors from playing a pivotal role in the country's 4G and 5G modernization projects.
First reported by The Times of India, the Indian government confirmed that only Indian telecoms vendors will be allowed to work on telco's BSNL and MTNL's 4G and 5G projects, as the country wants to reduce dependence on international providers.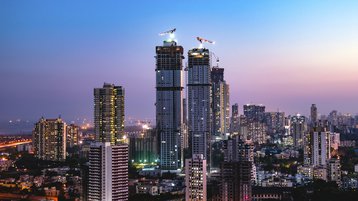 BSNL and MTNL have previously worked with Chinese and European suppliers when deploying equipment. However local companies including Shyam VNL, HFCL, and TCS-Tejas will instead be used.
The move to prioritize Indian suppliers comes as the Indian government seeks to introduce intellectual property rights on these products to stay in the country.
Telecoms minister Ashwini Vaishnaw has publicly said that it plans to invest ₹2-₹3 lakh crore ($20 to $30bn) in the next two to three years on upgrading existing networks and 5G rollouts.
He's reportedly been firm in telling BSNL and MTNL to only use technology that is made in India, warning that action could be taken otherwise.
So far in India, the government has sold 71 percent of its total spectrum that was put for sale during India's first ever 5G spectrum auction.
Non-state-owned providers including Reliance and Bharti Airtel face restrictions around using Huawei and ZTE hardware in their networks; the Chinese vendors were not included in 5G trials last year. Cisco has previously said it was removing Chinese hardware from its networks in India.