Singaporean investment company Mapletree Industrial Trust (MIT) has sold a data center in Michigan to its tenant.
Mapletree Industrial Trust Management Ltd. this week announced that DBS Trustee Limited, as trustee of MIT, has signed an agreement to divest 19675 West Ten Mile Road, Southfield, Michigan for $10 million.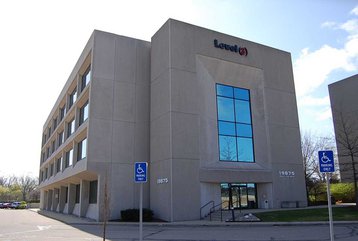 Sitting on around 121,100 sq ft (11,250 sqm) of freehold land in the Northwestern Office Center office park, the property is a four-story data center with around 52,940 sq ft (4,900 sqm) of lettable space.
Tham Kuo Wei, MIT's CEO, said: "After evaluating various options for the property, we have concluded that divestment at the offered price would be the optimal option. The proposed divestment signifies our proactive efforts in the rejuvenation and rebalancing of MIT's portfolio in the United States to improve portfolio quality."
MIT bought the facility in 2017 as part of a portfolio of 14 US data centers acquired from Carter Validus for $750 million. The company said net proceeds from the proposed divestment will be deployed to fund working capital requirements and/or reduce existing debt.
The facility is around 74 percent occupied; a figure that has remained unchanged since it was acquired. The site was sold to the existing tenant; likely Lumen.
"The manager has assessed that it would be difficult to lease out the remaining space in the near term," MIT said in the sale announcement. "After evaluating all viable options and taking into consideration the property's small land plot, the manager concluded that divesting the property at the offered price was in the best interest of Unitholders."
At the time of the original sale, Level 3 Communications was listed as the facility tenant, with more recent Google Maps images showing CenturyLink logos on the building as of October 2021. CenturyLink acquired Level 3 in 2016, and changed the combined entity's name to Lumen in 2020, with the former brand kept for small business services. A number of CenturyLink facilities were sold and rebranded to Cyxtera in 2017/2018.