As rumored, CenturyLink will sell its data centers and colocation business to a consortium led by BC Partners for $2.3 billion, using the newly-raised funds to help cover its $25 billion cash-and-stock purchase of Level 3 Communications.
Led by BC Partners and Medina Capital Advisors, the consortium will assume ownership of CenturyLink's 57 data centers by the first quarter of 2017, subject to regulatory approval and closing conditions.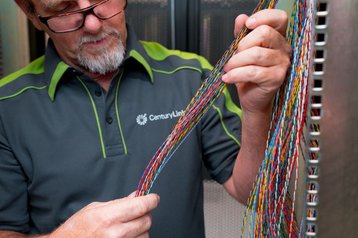 Security and infrastructure
CenturyLink will get $2.15 billion in cash, as well as a $150 million minority stake in the consortium's new global secure infrastructure company. That new joint venture, which is yet to be given a name, will also include four cyber security companies, and will be led by Manuel Medina - who was previously the CEO of Terremark, until it was sold to Verizon.
The companies, Cryptzone (cyber security), Easy Solutions (fraud prevention), Brainspace (machine learning and analytics) and Catbird (cyber security), were part of the Medina Capital portfolio before this acquisition.
"We're combining a worldwide footprint of best-in-class data centers with cutting-edge security and analytics services, integrating these capabilities into a global, highly secure platform that meets today's critical enterprise, public sector and service provider demands for cyber security, colocation and connectivity," Manuel Medina said.
"Our customers will be able to leverage a suite of on-net security and advanced analytics services deeply integrated into the data center."
Justin Bateman, a managing partner at BC Partners, added: "We are creating a completely secure, global infrastructure to exceed today's information security, scale and availability challenges. We are pleased to partner with Manny and the team at Medina Capital who have deep experience and proven success incorporating disruptive technologies within a portfolio of top-tier data centers."
The new company will have more than 3,500 customers and 2.6 million square feet of raised floor capacity, when it forms.