Czech telecoms company České Radiokomunikace has been sold to Cordiant Digital Infrastructure.
As well as telecommunications towers, TV & radio broadcast towers, and fiber, CRA offers colocation and cloud services from its DC Tower data center in Prague as well as other points of presence.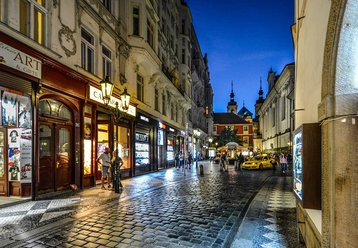 "In recent years, we have transformed from a TV and radio broadcaster into a highly advanced diversified technology company that excels in unique infrastructure, technological excellence and highly reliable and secure products and services," said Vít Vážan, CEO of CRA.
"We are ready for the new challenges of the digital world. We are pleased to be part of Cordiant Digital Infrastructure Limited and to continue to serve existing customers and expand into new business segments."
Funds managed by Macquarie Asset Management sold to the London Stock Exchange-listed digital infrastructure investment firm for an undisclosed fee. Macquarie European Infrastructure Fund II (MEIF2), Macquarie European Infrastructure Fund III (MEIF3), and Macquarie Mercer Infrastructure Trust invested in České Radiokomunikace in 2011.
"We are pleased to have included Czech Radiocommunications in our portfolio. They are the national champion with an unrivaled portfolio of assets in a key European country," said Steven Marshall, chairman of the board of Cordiant Digital Infrastructure.
Martin Gebauer, head of Central and Eastern Europe for Macquarie Asset Management's Infrastructure team, added: "We have enjoyed working closely with České Radiokomunikace's dedicated team to facilitate this transformation and are delighted to have found a new owner who can help to further cement its leading position in the Czech market."