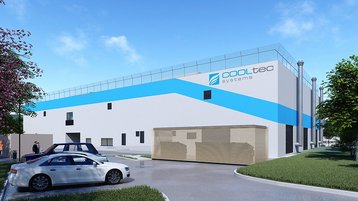 "With the new data center, our second most important infrastructure location in Austria is being created in Graz," said Volker Libovsky, CTIO at Magenta Telekom. "Thanks to the additional capacities, we will be able to offer our customers in the Styrian capital and beyond, outstanding products and solutions in the future."
The facility will be built and operated by COOLtec Systems on behalf of the Deutsche Telekom subsidiary, which says it is investing "double-digit millions" for the project.
Magenta says it has been 100 percent carbon neutral since 2015, largely through solar power generated on sites, and the Graz facility will have a PUE of 1.15.