Digital Realty's Interxion has acquired the freehold to a parcel of land near its existing campus in Vienna.
The 22,000 square meter (236,800 sq ft) plot will be used to build a data center with an IT capacity of up to 40MW.
Expanding in Austria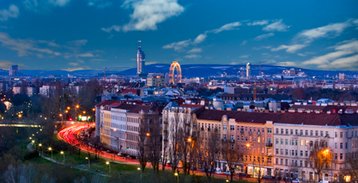 "The expansion of our Vienna campus will enable Interxion to offer local and global service providers additional data center capacity to seamlessly expand their services in the region via PlatformDigital," said Martin Madlo, MD of Interxion Austria said.
"At the same time, we will continue to support Austrian enterprises as they roll out their hybrid IT infrastructure by combining leading cloud services, global connectivity, and Interxion's colocation solutions."
The company currently operates two data centers in Vienna (VIE1 and VIE2), with more than 100 fixed and mobile carriers, ISPs, and CDNs. The facilities have direct access to the VIX, SOX, Peering.cz, and AMS-ix Internet exchanges.
Back in 2017, the company expanded VIE2 for €45m ($53m). Interxion has shown no signs of slowing since it was acquired by Digital Realty in 2019, this year alone acquiring land in Madrid, opening its latest Marseille data center and starting work on an 85MW Digital Park in Paris, as well as acquiring the freehold to its Frankfurt campus land, along with a nearby plot, in Germany.