Lightstorm Telecom has kicked off its operations in the Middle East after striking partnership deals with Kalaam Telecom and GDH (Gulf Data Hub).
Lightstorm is the digital network infrastructure arm of US private equity company I Squared Capital, and specializes in building infrastructure for hyperscale networking in South Asia and Southeast Asia.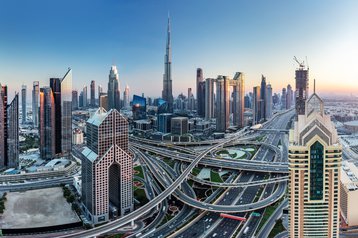 As part of Lightstorm's push into the Middle East, the company has confirmed it will make multi-million-dollar investments in the region to expand its presence in the area.
The partnerships with Kalaam and GDH will see Lightstorm provide state-of-the-art digital infrastructure to enterprises in the Middle East.
Bahrain-based Kalaam provides telecom services and solutions, while GDH of the UAE provides data center solutions.
Last month, GDH unveiled plans to expand its footprint into Egypt with plans to build three Egyptian data center campuses, with a total of 192MW, expanding to 300MW in five to seven years.
Lightstorm will provide its partners with Polarin, which it describes as a self-serve Network-as-a-Service (NaaS) platform which is fully aligned with the cloud.
"This is a strategically important region for us, and we look forward to providing a best-in-class digital infrastructure to our customers here so they can ensure a superior customer experience for their users," said Lightstorm Group CEO and MD Amajit Gupta.
Lightstorm provides fiber networks through its SmartNet Network, and has built this network up to cover 35,000km of fiber connecting more than 50 data centers across five major economic hubs in India, while connecting more than 40 data centers through SmartNet Indonesia last year, across the JABO region.
The SmartNet network leverages utility-grade infrastructure, which Lightstorm claims to guarantee 100 percent uptime. In 2019, I Squared Capital invested $300 million into the company.
I Squared Capital recently launched German Edge data center firm nLighten, announcing plans for an official launch across 10 locations in Germany later this year.