Middle East data center firm Gulf Data Hub (GDH) is planning to expand into Egypt with multiple campuses.
The company this week announced that it has signed a Memorandum of Understanding (MoU) with engineering firm Elsewedy Data Centers to develop 'Africa's largest data center complex in Egypt'.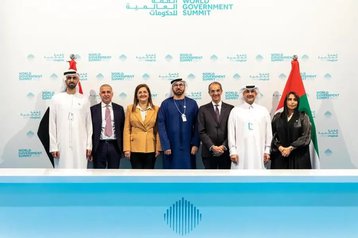 The joint project aims to invest $2.1 billion in developing three data center complexes in three locations with a total of 192MW, expanding to 300MW in 5-7 years. The development will reportedly be done in four stages, with each facility aiming to achieve Uptime Tier III and LEED international certifications.
Abdel Rahman El Sewedy, CEO of Elsewedy Data Centers, said: "Our investment with Gulf Data Hub is another milestone in our digital infrastructure expansion plan. We couldn't have complemented our track record of successes without the unceasing support and sound guidance of the Egyptian government, along with the Egyptian Ministry of Communications and Information Technology (MCIT)."
Tarek Al-Ashram, CEO of Gulf Data Hub, added: "Elsewedy Data Centers and Gulf Data Hub's joint venture aims at providing a global carrier-neutral data center in Egypt and the Middle East, ensuring our regional long-standing leadership in storing entities' sensitive data and mission-critical equipment, to enable our customers to focus on their core business through credible performance measures. There is no doubt that our partnership with Elsewedy Data Centers will enable us to achieve our goal and reinforce our dedication to meeting the needs of each customer every time."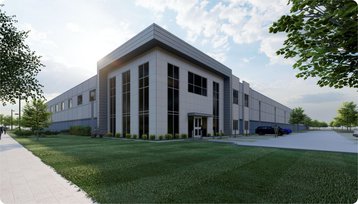 According to its website, Gulf Data Hub has six Egyptian data centers in its future pipeline; all are located outside Asyut and will offer 16MW. It is unclear if these are the same facilities mentioned in this week's announcement.
Founded in 2014, the company currently has three facilities live across Dubai (x2) and Abu Dhabi in the UAE and one in Jeddah, Saudi Arabia. Further facilities in Dammam, Abu Dhabi (x2), and Dubai (x3) are under construction.
As well as expansion into Riyadh in KSA, the company's pipeline on its website includes planned more than a dozen facilities in Bahrain, Qatar, Kuwait, Oman, Morocco, and Jordan.
Last year GDH secured AED530 million ($144.3 million) in syndicated financing from the Commercial Bank of Dubai to finance future projects.