South Korean telecom operator LG Uplus Corp is to build a new data center "amid growing user demand."
The company this week said in a regulatory filing it plans to invest more than 300 billion won ($267.9 million) in a new facility. The investment reportedly lasts from June of this year until December 2023.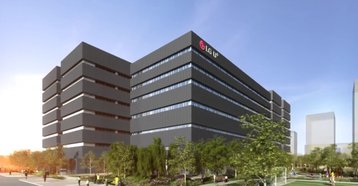 LG Uplus currently operates four colocation data centers — three in southern Seoul and one in Anyang, to the south of the capital. Details of the new facility were not shared.
Part of LG Corp, LG Uplus is the third-largest mobile operator in South Korea. Previously known as LG Telecom, it adopted the Uplus name in 2010 after merging with two other LG telecoms subsidiaries, Dacom and Powercom.
LG Uplus CEO Hwang Hyeon-sik vowed earlier this year to focus on new businesses aimed at corporate customers.