South Korean telco SK Telecom this week announced its plans to split the company into two and spin-off most of its subsidiaries into a holding company.
The company said the 'surviving' SK Telecom will continue with SK Broadband, the second-largest broadband service provider in Korea, and expand in digital business areas such as cloud, data center and subscription-based services.
Get ready for some IPOs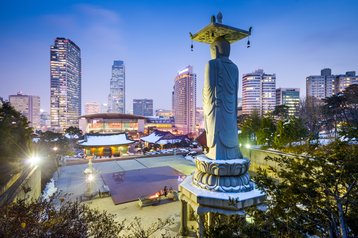 The spin-off company will focus on investment activities, including both domestic and overseas semiconductor companies. It will also house the likes of chip company SK Hynix, e-commerce company 11StreetCo, and ride-sharing app T Map Mobility. In a statement, the company said the spin-off will allow the company's investment activities to 'be proceeded in a swifter manner' and promote IPOs of its subsidiaries. The spin-off is due to be completed before the end of the year.
Last year SK announced it would develop a massive hyperscale data center campus in the Saemangeum area of South Korea. The company said it plans to build four data center buildings by the year 2024 with a further 12 more data center buildings to be added by 2029, with SK E&S operating a 200MW floating solar farm as part of the deal.
SK Hynix recently announced plans for a $106 billion fab complex south of Seoul.