Cologix has appointed Laura Ortman as its new CEO, replacing Bill Fathers.
The company announced that its Board of Directors has appointed Laura Ortman as its Chief Executive Officer, effective October 12, 2022. Laura currently holds the position of President and Chief Revenue Officer at Cologix.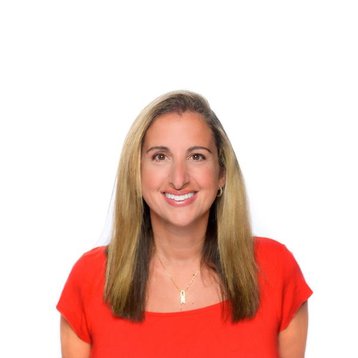 Prior to joining the company in 2018, Ortman previously held executive leadership positions at Equinix as Chief Customer Officer and VMware, leaving as VP & GM of Cloud Services & Executive Global Services. She is also a board member of Stonepeak's Asian data center firm Digital Edge DC.
"I am excited to lead this exceptional and high-performing organization through its next chapter of growth," said Ortman. "It is an honor to lead and work alongside the amazing team at Cologix. I look forward to building on the strong foundation and positive growth we have established over the past few years. I want to thank Bill for his vision, leadership, partnership and collaboration over the years."
US data center firm Cologix was founded by the van Rooyen Group and ColCap in 2010. Stonepeak Infrastructure Partners acquired a majority stake in the company in 2017. Today the company operates more than 40 data centers across 11 North American markets.
"Throughout her tenure at Cologix, Laura has been instrumental in making the company the financially and operationally strong organization it is today," said Stonepeak Managing Director Cyrus Gentry. "We know she is an exceptional leader, and like her predecessor, Bill Fathers, has the same vision to guide Cologix as we progress on the company's expansion efforts."
Ortman will succeed CEO Bill Fathers, who will remain as Chairman of Cologix's Board of Directors and as a Senior Operating Partner at Stonepeak, the controlling shareholder in Cologix. Fathers joined Cologix in 2017 as a board member as was appointed CEO in 2018.
"Laura is an innovative and dynamic leader, and the ideal choice to guide Cologix as it continues its expansion in the fast-growing, digital infrastructure market opportunity," said Fathers. "Her extensive industry knowledge, highly effective leadership style and a proven ability to adapt and innovate while delivering operational excellence will continue to be major assets as we work to meet the immense demands of the growing digital economy. I am confident Laura's customer-centric approach will propel Cologix to new heights as we continue to meet the evolving needs of our customers."
This week also saw Rackspace appoint its CFO Amar Maletira as the company's new Chief Executive Officer.
More in Workforce & Skills