Google has confirmed that the land it plans to build a data center on in Bissen, Luxembourg, has been reclassified for data center use.
The company's head of communications at Google BeLux confirmed the change to RTL Today, adding that the land is now ready for construction to begin.
The €1 billion ($1bn) data center would be one of the largest developments of any kind in the small country, and would be the largest single user of electricity.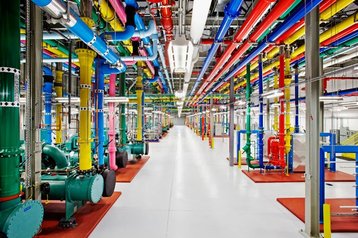 But Google's Michiel Sallaets declined to confirm when, or even if, construction will take place. Sallaets also did not disclose which plot of land was reclassified.
The reclassification is no guarantee that the long-delayed data center will be developed - 33.7 hectares (3.63 million square feet) of farmland near Bissen was reclassified for a data center back in 2019, with Google planning to begin construction the next year - which did not happen. It is not clear if this is a separate plot of land, as Google is believed to have explored several sites in the area.
When Google first revealed it would spend €1 billion on a data center in the country way back in 2017, the company told the Luxembourg government to force a farmer to sell his land, or it would pull out of the project.
But it has since been held up by land zoning issues, environmental reviews, and government approval processes. The Bissen municipal council voted in favor of the plan back in October 2020, while the Ministry of the Interior approved the partial development plan for the project last year.
However, the local community has been split on the data center, even before the current European drought. The ruling CSV party voted in favor of the data center, but two local CSV politicians resigned in protest.
"The Americans do not understand why it takes so long," then-Economy Minister Etienne Schneider said back in 2017.