Keppel is suing IT services and consulting company DXC in Singapore over partially defaulted payments.
Keppel DC REIT this week announced that Keppel DC Singapore 1 Ltd. has commenced a suit in the High Court of the Republic of Singapore against DXC Technology Services Singapore Pte. Ltd.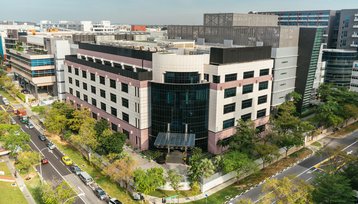 In its announcement of the suit, Keppel said the dispute centers on DXC's partial default of payment in connection with the provisioning of colocation services at Keppel's DC Singapore 1 facility. DXC disputes their liability to make payment.
The amount being disputed is approximately S$14.8 million (US$10.9m) for the four-year period between April 2021 and March 2025.
"While KDC, together with the Manager and DXC, have engaged in various commercial discussions and mediation, the parties have not been able to arrive at a mutually acceptable resolution," Keppel said in the announcement.
Keppel said it does not believe the legal dispute to have a material impact on the REIT's overall financial performance.
Keppel DC Singapore 1 Ltd. is the master lessee and appointed facility manager of the data center located at 25 Serangoon North Avenue 5.
The Keppel DC Singapore 1 facility is a six-story data center main building with an adjoining five-story annex infrastructure building. The main building was originally built in the 1990s and converted for use as a data center around 2001. The building has a total floor area of 225,956 sq ft and offers around 14MW of capacity
In an email Tuesday, a DXC spokesperson told Shenton Wire: "We do not comment on any ongoing litigation matters."