Keppel DC REIT has acquired a second data center in London, UK.
The Singaporean Real Estate Investment Trust announced late last month that it had bought a facility in Bracknell from a Fiera Real Estate/SEDCO Capital joint venture for £57 million (S$105.5m/US$76.9m).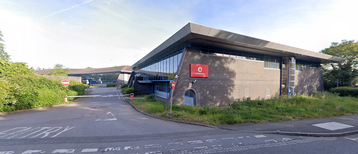 The 4.7-acre freehold plot consists of three inter-linked two-story buildings that house data center space along with ancillary office space with a gross floor space of 94,867 sq ft (8,800 sqm).
The facility, to be named London Data Centre, is fully leased on an existing triple-net lease on a shell and core basis until 2039 to 'a leading telecommunications company'.
Anthea Lee, CEO of Keppel DC REIT Management Pte. Ltd, the Manager of Keppel DC REIT said: "We are pleased to strengthen our presence in London, a top global data center hub, with the acquisition of a data center with a long leaseback period to a strong tenant. Our acquisition of London Data Centre reflects our judicious criteria for identifying and evaluating potential high-quality assets in key data center hubs and other prime locations, with strong tenancies that yield stable and regular income."
Mingtiandi and DgtlInfra report that the facility in question is Waterside House; a 94,867 square foot property leased to Vodafone's Cable & Wireless unit. Palmer Capital (later acquired by Fiera Real Estate) & SEDCO acquired the site in 2016 for £35.2 million ($47.4m). DI also notes that Vodafone appears to be seeking to sub-lease a large portion of the site's office space.
2021 saw Keppel DC REIT acquire data centers in Eindhoven, the Netherlands, and Guangdong, China. It also sold data centers in Brisbane, Australia, and Frankfurt, Germany. The company now owns three UK data centers; The Bracknell facility joins one in London's Canary Wharf area, and another at the Celtic Gateway Business Park in Cardiff, Wales. It owns 21 data centers in total.