Singaporean data center real estate investment trust Keppel DC REIT has acquired its first data center in China.
The REIT has entered an agreement with Guangdong Bluesea Data Development Co. Ltd. (Bluesea) and its parent company, Guangdong Bluesea Mobile Development Co. Ltd., to acquire the Guangdong Data Center in Jiangmen, Guangdong Province, for RMB 635.9 million ($98.1 million).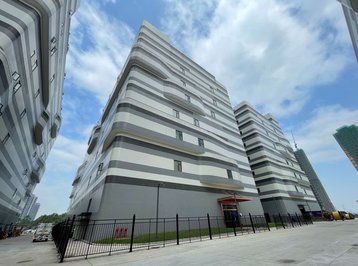 "China is the second-largest data center market globally as well as the largest market in the Asia Pacific region, it is expected to continue its strong growth momentum," said Anthea Lee, CEO of Keppel DC REIT Management. "The strategic addition of Guangdong Data Center enables us to ride on China's growing digital economy and underscores our focus on investing in good quality data center assets to provide stable and sustainable income."
The seven-story, 20,595 sqm (221,689 sq ft) property will be fully leased back to Bluesea on a triple net basis for 15 years.
The facility is the first of six data center buildings to be completed within the Bluesea Intelligence Valley Mega Data Centre Campus. As part of this agreement, Keppel DC REIT will have the right of first refusal to acquire the remaining five facilities within the campus.
Expected to be completed in the third quarter of this year, Keppel said it intends to fund the purchase consideration with a mix of debt and/or equity.