Investment firm Keppel Capital, part of Singapore's Keppel Corporation conglomerate, has raised $500 million from institutional investors for its newly launched Keppel Data Centre Fund II – with the aim of raising a total of $1bn.
The fund will make strategic investments in the data center sector in both Europe and across Asia-Pacific. The fund will be managed by Alpha Investment Partners, a wholly-owned subsidiary of Keppel Capital.
Following years of investments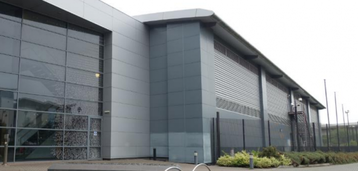 According to Alpha CEO Alvin Mah, the data center industry is one of the few economic sectors that has benefited from the Covid-19 outbreak.
"The Covid-19 pandemic has accelerated the pace of digitalization for many businesses and governments alike, and further spurred the growth of the data center sector. Riding on this growth, Keppel Data Centre Fund II will continue to leverage the Keppel Group's expertise and network to seize opportunities in this burgeoning sector," said Mah.
He added that the Fund would help connect investors with "quality investments," while also helping to promote "Keppel Group's know-how in sustainable technology and energy-efficiency to develop greener data centers."
Such know-how might include, for example, the development of hydrogen-powered back-up generators in preference to diesel, technology that Keppel is currently working on.
The company is also exploring how to improve the environmental sustainability of data centers, according to Keppel Data Centres CEO Wong Wai Meng, which includes "the development of floating data center parks, tapping cold energy released from LNG [liquefied natural gas] re-gasification for cooling... and accelerating the adoption of renewable energy, as well as the development of carbon capture, utilization and sequestration (CCUS) systems."
Keppel Capital's first data center fund, called Alpha Data Centre Fund, launched in July 2016. Its portfolio now runs to more than 1.38 million square feet (128,205 sq m) of gross floor area, with investments in key economic hubs, including in Singapore, Malaysia, Indonesia, Germany, Australia, and China.
One of its most recent investments was made in China in July: an RMB 1.5 billion ($213m) acquisition in the Tonghu Smart City in Huizhou, Guangdong Province.