Keppel DC REIT has acquired a four-story data center building in Milan, an expansion of its existing portfolio of properties in East Asia, Australia and Europe.
The purchase of the three interconnected four-story buildings, located about eight kilometres outside Milan, represents the investment trust's first property in Italy.
It has been acquired with a purchase consideration of about S$57.3 million ($42.65 million).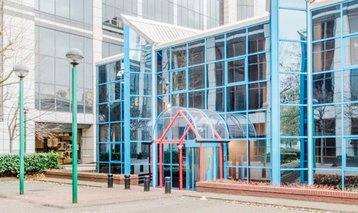 Structured investment
Keppel DC Reit invests in a portfolio of data centers of which some are managed and operated by Keppel Data Centers. The other facilities in its portfolio are managed and operated by customers.
Keppel Data Centres, which is also a division of Keppel Telecommunication & Transportation (Keppel T&T), manages three facilities in Singapore and an additional four in Europe. These include data centers in London, Dublin and Almere, in the Netherlands. A facility is also under development in Germany, to be completed in 2018.
Keppel DC REIT was listed by Keppel T&T on the Singapore Exchange stock market on 12 December 2014.
Fertile market
The Milan data center has been fully leased to a large telecommunications company, on a double-net lease structure for 12 years since January 2016. The unnamed company will continue to manage the building, own the fit-out, and bear operating expenses and capital expenditure of the mechanical and electrical equipment.
The acquisition will be fully funded by debt and is expected to be completed in Q3 2016.
"Milan is home to the Milan Internet Exchange point and is a strategic location as an emerging regional IT hub that is well connected to other European markets," said Chua Hsien Yang, chief executive of Keppel DC REIT Management.
"This acquisition complements the REIT's existing portfolio profile and growth plans by increasing the proportion of European assets and master-leased facilities.
"The addition of the shell and core asset on a double-net basis will require minimal capital expenditure, and also adds a well-established client to the REIT's client base," Chua said.
According to consulting company BroadGroup, the Italian market presents opportunities with data center demand growth forecasted to outpace supply growth.
Utilisation rate is forecast to rise, with data center demand projected to grow at a compound annual growth rate of 15 percent from 2016 to 2020.
Capital investment
Keppel DC REIT had a property portfolio of about $1.07 billion as of 31 December 2015, it said. This represents approximately 598,000 sq ft of total data center letting space.
Keppel T&T, the sponsor of the REIT, has also granted Rights of First Refusal to the REIT for future acquisition opportunities of its data centre assets.
The REIT is managed by Keppel DC REIT Management Pte. Ltd., which Keppel Capital has a 50% interest in, with the remaining interest held by Keppel T&T.
Asia-based Keppel Capital currently manages assets of approximately $26 billion in real estate, infrastructure and data centre properties.