Singapore Press Holdings (SPH) is setting up a joint venture with Keppel Corporation to develop and operate a data center at SPH's current Genting Lane property in Singapore.
In a regulatory filing earlier this week, SPH announced that it will hold 40 percent of Memphis 1, the name of the joint venture company. Units of Keppel will hold the remaining shares.
Memphis 1 has the option to acquire SPH's leasehold in 82 Genting Lane for S$50 million (US$35.8) The sale of the property is expected to be completed by July 17, reports the Business Times, which is published by SPH. Upon completion, SPH would have disposed of 60 percent of its stake in the property.
SPH started off as a publisher of top broadsheets in the country, though it has branched off into a host of other businesses in recent years, including shopping malls, events, and the aged care sector.
Swapping chairs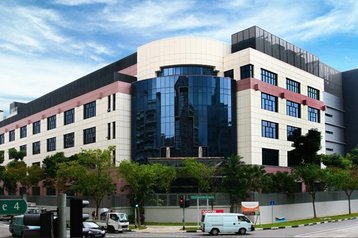 The joint venture is meant to enable SPH "to maximize economic returns and improve the return on capital of an existing asset and to enter and participate in a growing sector."
Both SPH and Keppel are chaired by Lee Boon Yang, a former cabinet minister in Singapore. It was claimed that he has abstained from all related deliberations and decisions on this joint venture.
Keppel Data Centres, a subsidiary of Keppel Corporation, is currently exploring a range of unique data center approaches, including a floating data center park, a hydrogen power plant for data centers, and a new cooling technology next to liquid natural gas sites.
The joint venture by SPH and Keppel to build a new data center is one that is watched with avid interest. As we reported last year, concerns in Singapore over the carbon footprint of its data centers is understood to have led to a temporary moratorium on new data centers that could last until 2021. While interest to build new data centers in Singapore is high, no new approvals had been granted as of late.
But while Singapore has ample capacity of at least 150MW from previously approved facilities coming online over the course of this year, the Covid-19 pandemic has seen a spike in demand that is seeing public cloud and OTT players drawing down on their committed capacity. New capacity might be needed sooner rather than later - and building new data centers takes time.