IXAfrica has acquired land for a second data center site in Nairobi, Kenya.
The company signed a deal with local real estate developer Tilisi Developments plc to purchase 11 acres of land for the construction of its second data center campus in the Kenyan capital.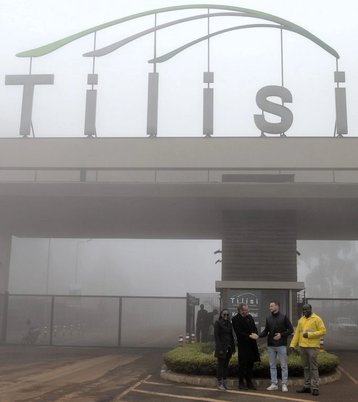 Due diligence is currently underway to determine the exact size of the campus, with initial estimates pointing to a 30MW+ facility.
Guy Willner, chairman of IXAfrica, said: "This expansion reaffirms our commitment to the region and our belief in its immense potential for growth and technological advancement.
"With Tilisi's industrial parks, high-quality development, reliable power and water supply, fresh air, and advantageous altitude for free cooling, this new campus will provide an ideal environment for our data center operations. With latency sub-5ms between the two campuses, the distance satisfies the maxima and minimal requirements for hyperscale deployments."
After being in the works for nearly 10 years, IXAfrica was established in 2021 and is developing a 20MW facility on a 17,300 sqm (186,215 sq ft) plot in Nairobi alongside the Mombasa Road. It broke ground on the Nairobi Campus One site in February 2021.
Tilisi CEO Graeme Reid said: "Our collaboration with IXAfrica is a testament to Tilisi's appeal as an investment hub for developers. This partnership bolsters our standing as a premier infrastructure developer in the region."
Located 30km from Nairobi CBD, Tilisi is a 400-acre master-planned and mixed-use development. It has been in development since 2018.
Richard Hechle, MD of Dimension Data East & West Africa, added: "This expansion signifies not only enhanced capacity but also a gateway to further connectivity options, enabling us to deliver seamless and high-performance solutions to our customers. We look forward to leveraging this strategic move to catalyze innovation, foster growth, and ultimately elevate the connectivity experience for our clients."
Africa-focused investment firm Helios Investment Partners took a majority stake in IXAfrica last year for $50 million.
More in Construction & Site Selection