The Irish government has ordered South Dublin County Council to reverse its ban on the development of new data centers in the area. However, the point may be moot since EirGrid's block on new grid connections is still in force.
The Irish Times reports Minister of State for Planning Peter Burke has told the council's chief executive, Danny McLoughlin, that the councilors' decision to make data centers a "not permitted" use in the new county development plan breached national and regional policy and must be reversed.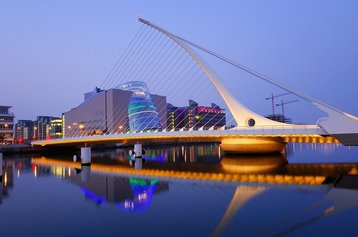 In March, People Before Profit Councillor Madeleine Johansson put forward an amendment to the County's 2022-2028 Development Plan that would prevent further data centers from being developed in the county.
"There are more beneficial uses for land in Dublin, including more employment heavy industries or offices," Johansson said at the time. South Dublin is home to around 30 data centers.
In reply to that decision, the Office of the Planning Regulator told the council there was a "national objective" to promote Ireland as a sustainable international destination for ICT infrastructures such as data centers and should reverse the block.
The planning regulator said the council didn't have "any strategic justification to support" and "lacked robust planning rationale for imposing a blanket restriction."
The Times said the council will publish a notice August setting out the details of the ministerial directions in relation to both the data centers and the land rezoning, which will be open to public consultation until August 23rd.
Taoiseach Micheál Martin recently confirmed there will be no national moratorium on new data centers, saying that they were important to attracting investment in the country. The government recently published a revised statement on the role of data centers in Ireland's enterprise strategy, saying facilities need to adhere to certain sustainability principles.
However, a de facto moratorium appears to be in operation since the turn of the year in Dublin after EirGrid said the grid in the capital was under strain, and no new data centers are expected to be granted for a grid connection before 2028.
Interxion (Digital Realty) recently paused plans for expansion in the area as a result. Applications previously granted a connection before the ban came into force, estimated to be more than 1GW of developments, are still set to be built.