The cost of a planned government data center in Ireland has increased €10 million ($10.1m) and been pushed back to 2025.
The project was first proposed by the Office of Public Works (OPW) in August 2018; it will comprise an 8,300 square meter (89,340 sq ft) facility built on part of the state's 140-hectare campus at Backweston, County Kildare.
However, the Business Post reports that no contractor has yet been appointed to build the facility, that it has been delayed due to 'planning and energy' issues, and the reported cost is due to increase to €40 million ($40.7m).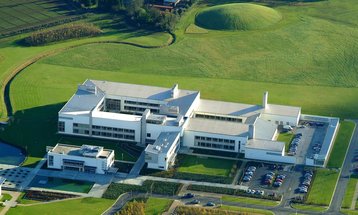 When first proposed in 2018, the facility was due to cost around €30 million; work was expected to commence in March 2019 and take approximately 18 months to complete.
The facility was subsequently granted planning permission in early 2019. To be located on greenfield land at the Government's Backweston Laboratory Campus in Celbridge, the data center will consist of a two-story building spanning ~5,475 sqm (58,900 sq ft) with an outside plant area of ~2,825 sqm (30,400 sq ft).
Opened in 2007, the lab campus houses various facilities for the Department of Agriculture, Food and the Marine, and the State Laboratory.
When complete, the data center will host infrastructure for various departments and agencies including An Garda Siochana, the Dept. of Social Protection, the Revenue Commissioners, and the Dept. of Agriculture. It will be operated and managed by the Department of Agriculture, Food, and the Marine on behalf of the State.
The news comes at a difficult time for data centers in Ireland. A de facto moratorium is in place around Dublin due to grid constraints. And while Taoiseach Micheál Martin recently confirmed there will be no national moratorium on new data centers, the government recently published a revised statement on the role of data centers in Ireland's enterprise strategy, saying facilities need to adhere to certain sustainability principles.
A local ban on data centers in South Dublin is currently subject to dispute between local and national officials.