Intel's semiconductor foundry division has been awarded a contract to develop smart Edge devices for MediaTek.
The world's fourth largest fabless chip designer, Taiwanese company MediaTek is one of the largest developers of smartphone processors, wireless communications, television chips, and assorted consumer electronics - helping produce two billion devices last year.
The majority of those chips are still made by Taiwan Semiconductor Manufacturing Corporation (TSMC).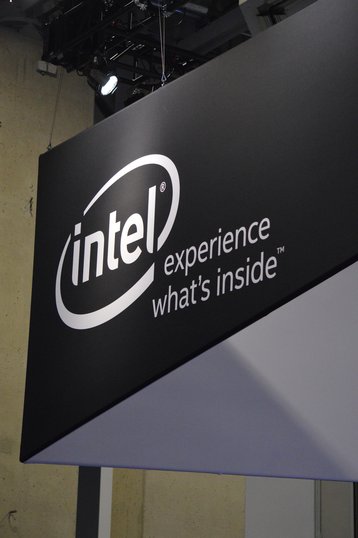 "MediaTek is a terrific partner for Intel Foundry Services (IFS) as we enter our next phase of growth," said IFS president Randhir Thakur.
"We have the right combination of advanced process technology and geographically diverse capacity to help MediaTek deliver the next billion connected devices across a range of applications."
The chips will use the 'Intel 16' process, a revamped version of the 22FFL node, designed for low-power devices. While the design of the chips was not disclosed, Intel 16 supports third-party chip design tools, unlike the proprietary design tools that it uses internally.
"With its commitment to major capacity expansions, IFS provides value to MediaTek as we seek to create a more diversified supply chain," said NS Tsai, corporate senior vice president of platform technology and manufacturing operations at MediaTek. "We look forward to building a long-term partnership to serve the fast-growing demand for our products from customers across the globe."
The scale of the order and the delivery timeline were not disclosed.
Intel has pledged to spend more than $20 billion on its IFS division, building out manufacturing fabs around the world. It has signed up Qualcomm and Amazon Web Services as early customers, but in what appear to be small, trial orders. It also has a contract with the US Department of Defense.
To win more customers, earlier this year it announced it would acquire Israeli chip manufacturer Tower Semiconductor for $5.4 billion. Also in 2022, it launched a $1 billion fund for its foundry ecosystem, and hired TSMC VP Suk Lee to lead its Ecosystem Technology Office.
More in The Edge Computing Channel
More in IT Hardware & Semiconductors