Intel has launched a $1 billion fund to support established businesses and early-stage startups building 'disruptive technologies' for the chip manufacturing foundry ecosystem.
The fund is supported by the company's investment arm, Intel Capital, and its relatively new third-party contract manufacturing business, Intel Foundry Services (IFS).
At the same time, Intel has become a member of RISC-V International, the governing body of the open standard instruction set architecture RISC-V.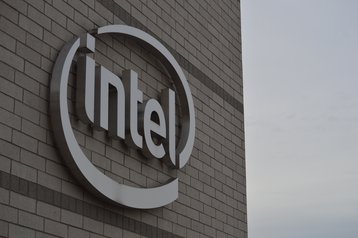 The fund will focus on capabilities that accelerate foundry customers' time to market – spanning intellectual property (IP), software tools, innovative chip architectures and advanced packaging technologies.
The company also hopes to enable modular products with an open chiplet platform and supporting design approaches that use multiple instruction set architectures (ISAs), spanning x86, Arm, and RISC-V.
"Foundry customers are rapidly embracing a modular design approach to differentiate their products and accelerate time to market," Intel CEO Pat Gelsinger said.
"Intel Foundry Services is well-positioned to lead this major industry inflection. With our new investment fund and open chiplet platform, we can help drive the ecosystem to develop disruptive technologies across the full spectrum of chip architectures."
Intel hopes to compete against more technologically advanced rivals like Taiwan Semiconductor Manufacturing Co. (TSMC) by offering what they cannot - access to the x86 instruction set architecture. It will be the only foundry capable of producing x86, Arm, and RISC-V together.
As part of that pitch, the company has joined RISC-V International. It is also partnering with major RISC-V companies, including Andes Technology, Esperanto Technologies, SiFive and Ventana Micro Systems.
IFS plans to offer a range of validated RISC-V IP cores, including:
Partner products manufactured on IFS technologies
RISC-V cores licensed as differentiated IP
Chiplet building blocks based on RISC-V
"I'm delighted that Intel, the company that pioneered the microprocessor 50 years ago, is now a member of RISC-V International," said David Patterson, emeritus professor at the University of California, Berkeley, distinguished engineer at Google and vice chair of the board for RISC-V International.
Intel specifically highlighted data centers and cloud computing as a key market for the Open Chiplet Platform. "Many cloud service providers (CSPs) are looking to create customized compute machines that incorporate accelerators, with the goal of improving data center performance for workloads such as artificial intelligence," the company said. "Closely integrating accelerator chiplets in the same package as a data center CPU enables significantly higher performance and reduced power compared to placing accelerator cards near CPU boards."