SK Hynix will buy Intel's solid-state drive (SSD) business, NAND memory chip business, and its Dalian Memory Manufacturing Facility in China for KRW10.3tr ($9bn).
The South Korean manufacturer will pay $7bn in late 2021 and another $2bn in March 2025 to close the full takeover of the assets. With the purchase, employees, and R&D staff from the sold businesses will go on to join SK Hynix.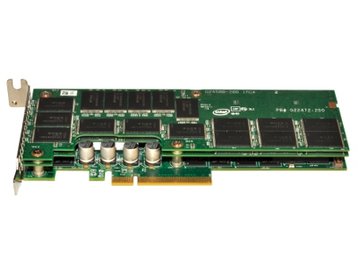 Intel's losing its memory
Intel will retain its Intel Optane business; a technology system designed to improve storage speeds. Intel will also continue to manufacture NAND wafers at the Dalian facility and retain all IP related to its NAND flash wafers until the deal closes in 2025.
Intel made around $2.8bn revenue from its NAND business and it contributed around $600m in operating income. SK Hynix hopes it will be able to source around $1.2bn in revenue annually. Following the deal, SK Hynix's share price is down 1.73 percent but is slowly recovering back to its previous high of 87,000 KRW ($76). Intel said it will go on to use the money from the transaction to pump into long-term growth opportunities in areas including AI, 5G, and Edge.
The deal still has to pass regulatory approval.
Seok-Hee Lee, CEO of SK Hynix said: "I am pleased to see SK Hynix and Intel's NAND division, which have led the NAND flash technology innovation, work to build the new future together. By taking each other's strengths and technologies, SK Hynix will proactively respond to various needs from customers and optimize our business structure, expanding our innovative portfolio in the NAND flash market segment, which will be comparable with what we achieved in DRAM."
Bob Swan, Intel's CEO added: "I am proud of the NAND memory business we have built and believe this combination with SK Hynix will grow the memory ecosystem for the benefit of customers, partners, and employees. For Intel, this transaction will allow us to further prioritize our investments in differentiated technology where we can play a bigger role in the success of our customers and deliver attractive returns to our stockholders."